credit to: Joe Lee (klubbkidd) @ tenaga pengajar Af7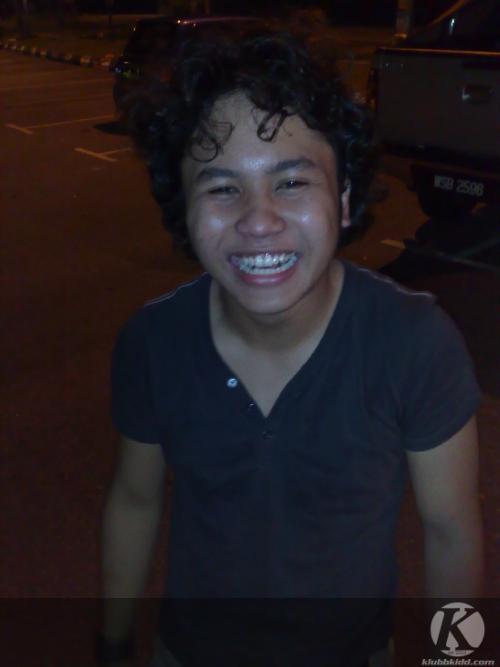 Meanwhile, sapa peminat Hafiz, Isma dan Yazid, don't feel left out. Dengar meka perform kat Jelajah 11 Era Sabtu ni di Shah Alam. Layan la mana-mana tuk info for that show ok. Nih pon tau sebab tadi lepak ngan bebudak meka bagitau.
Story nya, aku gi lepak ngan Faz tadi gi makan kat Rasta. Tak sempat snap pics sebab banyak gosip nak catch up on... I try tomorrow. Anyway, pastuh aku pick up Juan, Time tuh pon da 11 lebih da, almost midnight.
Obri dan Qhaud kat rumah bebudak kat Country Heights di Kajang, so takde plan, gi lepak ngan meka je. Meka tunggu Hafiz dan Yazid balik chatting, pastu Obri nak mintak temankan meka hantar Qhaud balik ke Cheras.
But sampai 12 lebih meka lom balik, so aku call Nana yang bak meka. Rupanya, meka kat rumah Askrul, so kami pon gerak la sana... kat Bangi. Lepak skali.
Isma pon ada ngan Zul. Tapi time kita sampai yang da 1 pagik lebih, meka da nak balik. So lepak ngan Yazid dan Hafiz skali, ditemankan Askrul dan wife and mom dia as well as his kids.
Yazid stay lepak rumah Askrul jap while Obri hantar Qhaud balik. Aku dan Juan, gi supper ngan Hafiz dan Nana. Merasalah Hafiz driving katanya. Dahsyat gak dak tuh bak keta. Merasalah!
Until about 3.30am, we decided to head back.. tuh je. Nothing much to report. Just lepas rindu kat bebudak la dapat jumpa lepak beramai-ramai. Feeling kat Akademi la sikit tengah Akademi Fantasia withdrawal blues nih.
By the way, fans Hafiz kat Sarawak, he's on the way back there pada pagi 24hb, so wait for him and welcome him back ok!
Meanwhile korang layan la pics bebudak aku sempat snap tadik. So many things to do today... so I need to get a quick nap!
Ada one meeting, nak shopping ngan Faz for furniture (me for office and her for her wardrobe), confirm a Saturday meeting and probably avoid a call from a spa who wants to give me a trial membership for free (matilah ko!) Also need to meet up with Sarimah kalao dia da balik dari trip dia.